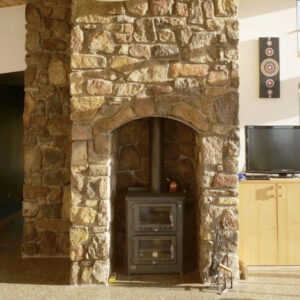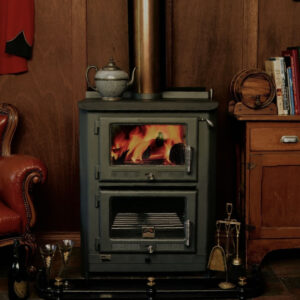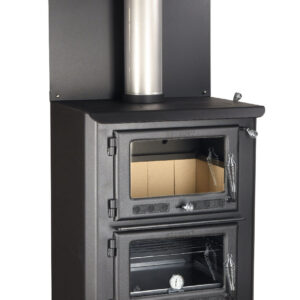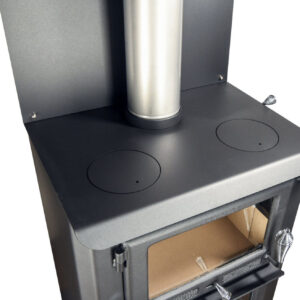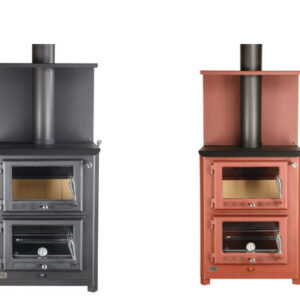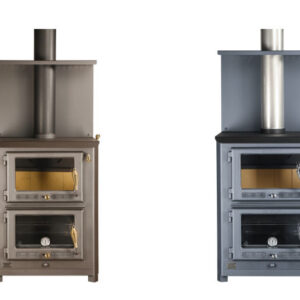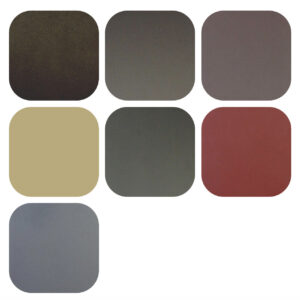 Wise Living Gourmet Cooker
The Wise Living Gourmet Cooker heats, cooks and provides hot water (optional extra) for all the family's needs when fitted with the optional hot water jacket-wet back. It offers a large space heating capacity, up to 180m2, a good sized oven with a self-cleaning glass door with thermometer and a huge top cooking surface.The firebox being directly below the cook top gives excellent hotplate temperatures and the higher position of the firebox makes loading of fuel a breeze.. no bending down!
The Gourmet is best placed in the lounge, dining or family room as a space heater and can also be sited in the kitchen as a cooker if desired. The unique venting system makes for easy control of oven temperatures for all cooking requirements.