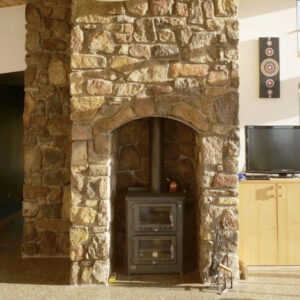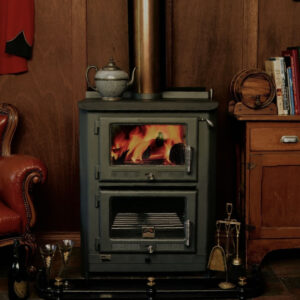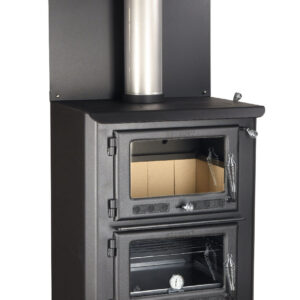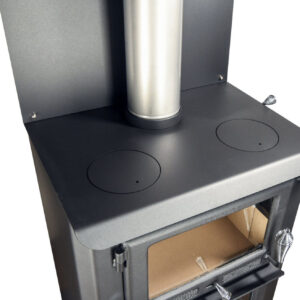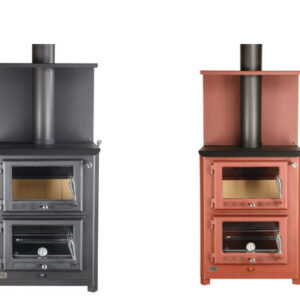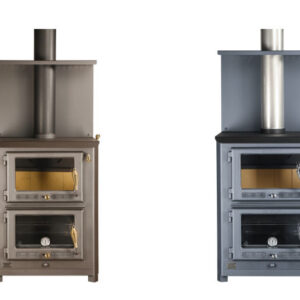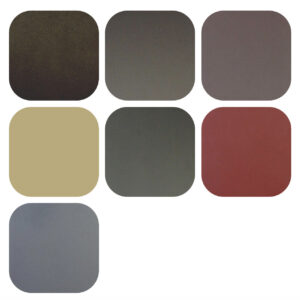 Wise Living Gourmet Cooker
The Wise Living Gourmet Cooker heats, cooks and provides hot water (optional extra) for all the family's needs when fitted with the optional hot water jacket-wet back. It offers a large space heating capacity, up to 180m2, a good sized oven with a self-cleaning glass door with thermometer and a huge top cooking surface.The firebox being directly below the cook top gives excellent hotplate temperatures and the higher position of the firebox makes loading of fuel a breeze.. no bending down!
The Gourmet is best placed in the lounge, dining or family room as a space heater and can also be sited in the kitchen as a cooker if desired. The unique venting system makes for easy control of oven temperatures for all cooking requirements.
– Heats up to 180m2*
– Oven rack and tray
– Large viewing area
–  Oven with thermometer
– Optional hot water jacket or central heating model
– Proudly Australian Made
**Heating output varies depending upon ceiling height, fuel used, building insulation and atmospheric conditions
*Price is for the base model unit only (dry) in black. It excludes accessories or optional extras, flue, hearth, delivery and installation. For more information and pricing please contact us
For more information or to receive a quotation, contact our friendly team via phone or email, book a FaceTime consultation or even visit one of our showrooms in Abbotsford or Blackburn. Click here to find out how.