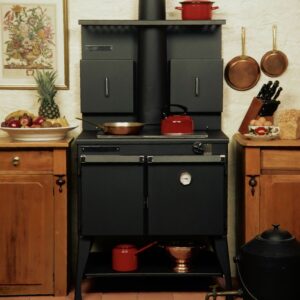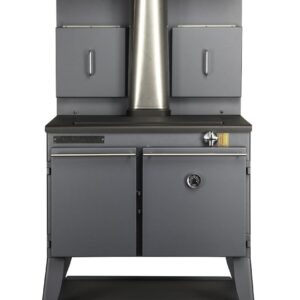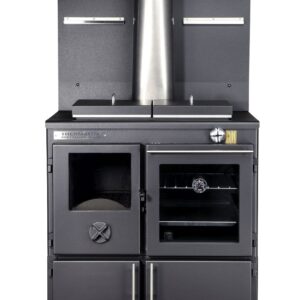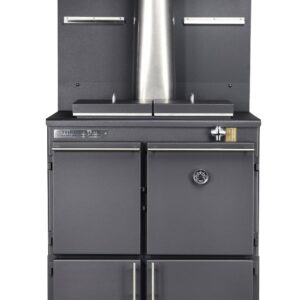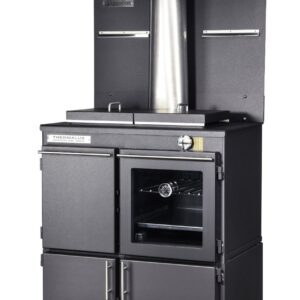 Thermalux Clarendon Wood Stove
The Thermalux Clarendon Wood Stove is an extremely fuel efficient, small to medium-sized wood cooker with options to suit new and refurbished locations for a wood stove. The Clarendon with splashback and Queen Anne style legs is perfect for that country kitchen or restored Victorian or Edwardian cottage. The Thermalux Clarendon Wood Stove can also be mounted on a brick plinth or a steel base cabinet for a contemporary look or on legs for a more traditional colonial style.
The original unit consists of a single oven, large cooktop with lift off hot plate covers, firebox with 5kw hot water jacket for domestic hot water, an ashtray and has a centrally located flue. Other additional bespoke options include splashback added, rear flue option and the oven door has a glass door option.
The Clarendon is available in the standard Thermalux colour range. The doors on the cooker and base cabinet are also available in optional powdercoat colours.