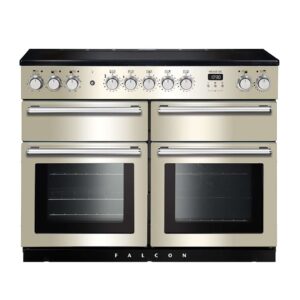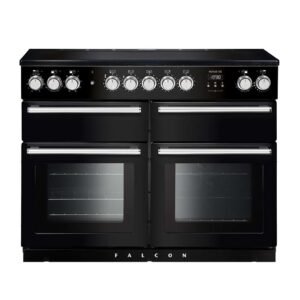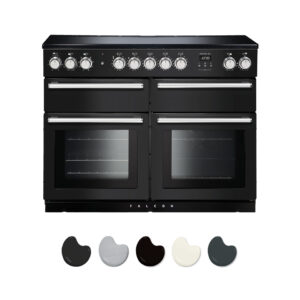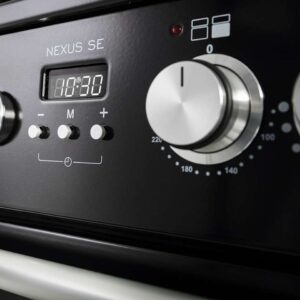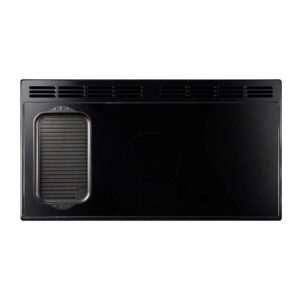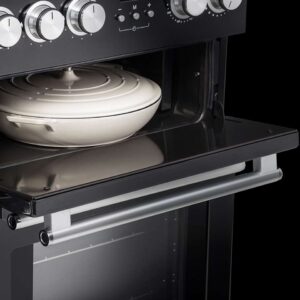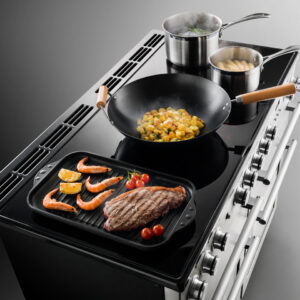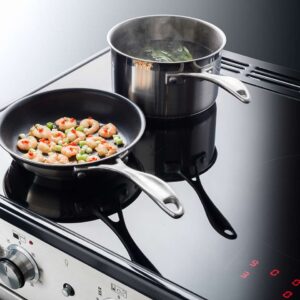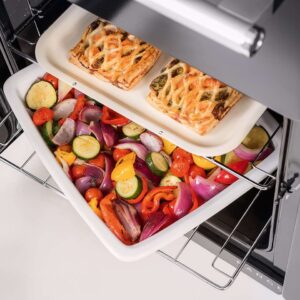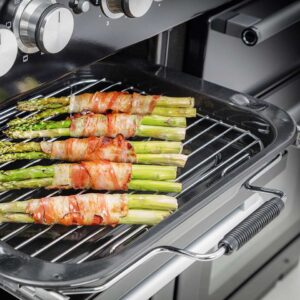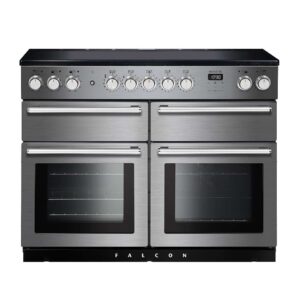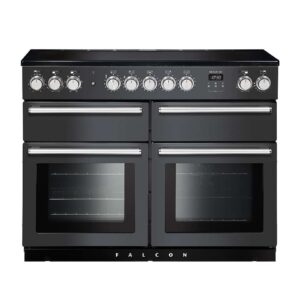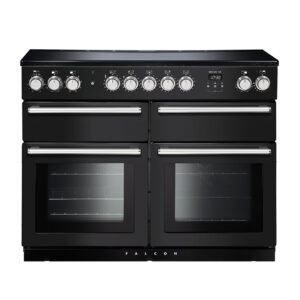 Falcon Nexus SE 110cm Induction Range Cooker
The Falcon Nexus SE 110cm Induction Range Cooker is a symmetrical modern design that will suit any kitchen. It features four cooking cavities – a separate electric deluxe glide-out grill, multi function electric oven, fan forced electric oven and a dedicated slow cook oven (80 – 140°). Both main ovens include two shelves with telescopic runners. Plus an induction hob – 5 zones including a bridging zone which can be used with an induction griddle plate (supplied). There are no limits when it comes to roasting, baking, boiling, grilling and searing, with so many cooking zones. Talk about flexibility!
The Falcon Nexus SE 110cm Induction Range Cooker is a revolutionary range cooker featuring triple oven cooking. Benefitting from a combination of multifunction oven, fan oven and slow cook oven, telescopic runners and with a choice of gas or induction cooktop, any dish is easily achievable in the Nexus SE. The slow cook oven can be used for warming or for cooking with a temperature range of 80°C to 140°C. Available in 110cm in the new Charcoal Black, as well as Black, Stainless Steel, Ivory and Slate, the Nexus SE boasts modern, clean lines with a symmetrical design and the latest in cooking technology.