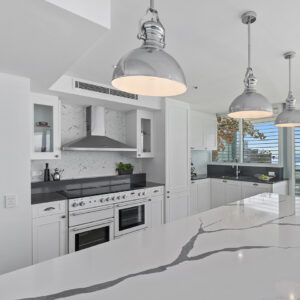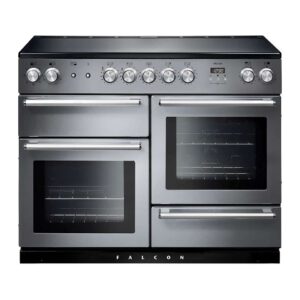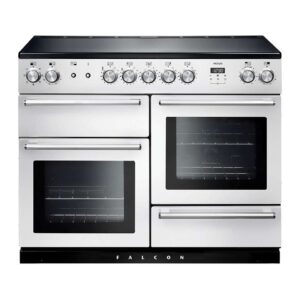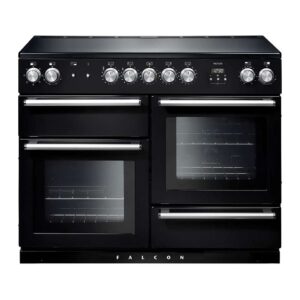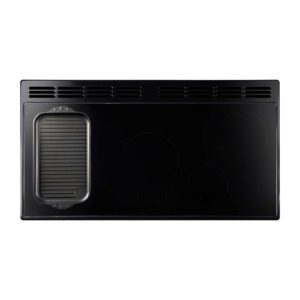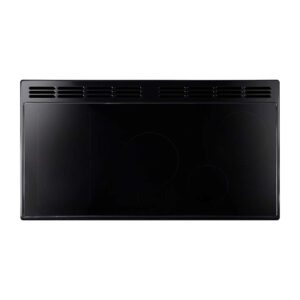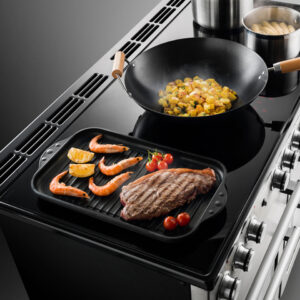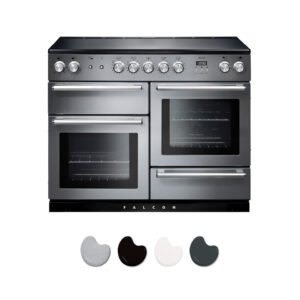 Falcon Nexus 110cm Induction Range Cooker
The Falcon Nexus 110cm Induction Range Cooker features three cooking cavities – a separate glide-out grill, multi function electric oven and fan forced electric oven both with two telescopic shelves. . Plus 5 induction cooking zones with residual heat indicators and pan detectors. There are no limits when it comes to roasting, baking, boiling, grilling and searing, with so many cooking zones. For lovers of fresh bread, the Nexus 110cm also features a bread proving drawer, which also doubles as a storage drawer when not in use. Talk about flexibility!
The Falcon Nexus 110cm Induction Range Cooker offers a contemporary style cooker that delivers exceptional cooking performance and scores high on its sleek design. Available in Black, Stainless Steel, White and Slate, with gas or induction cooktop and 90cm or 110cm wide. Nexus boasts a range of innovative features including two ovens (one multifunction) bread proving drawer and glide-out grill tray on telescopic runners. With its winning combination of design and performance, the Nexus is the choice for discerning home cooks.