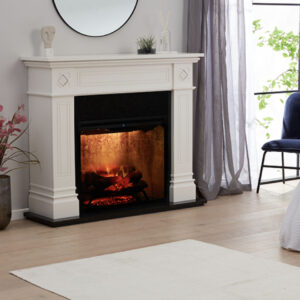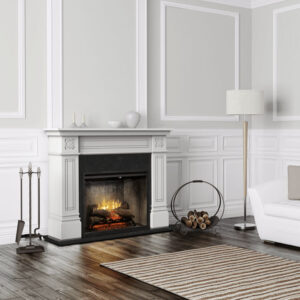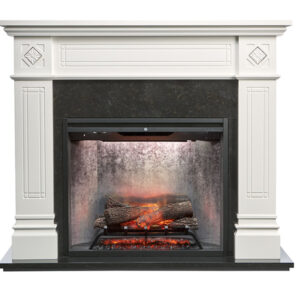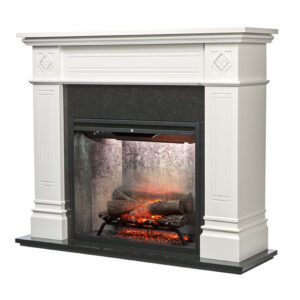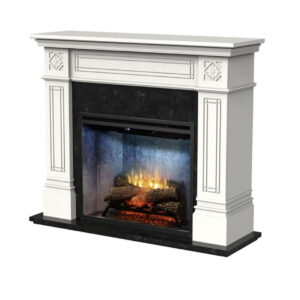 Dimplex Osbourne Electric Fire
The Dimplex Osbourne Electric Fire mantel package is suitable for many settings and decors. This traditional fireplace utilises the new Revillusion Flame technology which offers a clear view through the lifelike flames with a modern concrete look.
The Dimplex Revillusion Electric Fire Dimplex Osbourne Electric Fire is a completely new way of looking at fireplaces, and changing the standard for electric fires. It includes built- in thermostat, on/off flame control and separate controls for flame speed, interior brightness and heater. A clear view through the lifelike flames captures the charm of a modern wood-burning fireplace.
The Dimplex Osbourne Electric Fire features a mirage Flame panel which partially frosted acrylic panel is clearly better than a mirror, showing only dazzling flames and no reflections. It also features a ThruView Full-depth design, mood lighting tocustomise the firebox glow with a choice of warm hues, colour enhancement to adjust the flame base to red or blue, realogs Plus which is a full grate of life-size hardwood-cast logs, tiered for greater depth, full concrete look firebox with log set, brightness flicker, ambient light sensor and all-season flames.