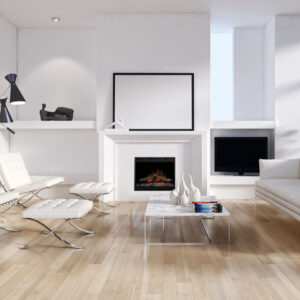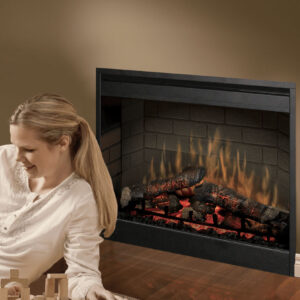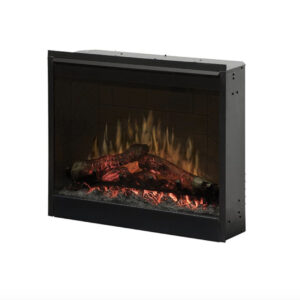 Dimplex Optiflame 26″ Electric Fire
The Dimplex Optiflame 26″ Electric Fire plug-in electric firebox features our Optiflame LED technology. The pulsating embers with hand finished logs molded from real wood logs offer incredible realism. It includes built-in thermostat, on/off flame control and separate controls for flame speed, interior brightness and heater.
Compact and powerful, the Dimplex 26-inch Optiflame LED Electric Firebox lets you heat up a room inside your house without occupying too much space. Its electric fire also adds a soothing and natural ambience to your interior.
The Dimplex Optiflame 26″ Electric Fire features LED flame technology with log effect, giving your room added dimension and a feeling of cosiness. The flame effect can operate with or without heat, so you can use it to warm the ambience or to simply add an aesthetic effect.
A wall mounted electric fire is ideal for those who may not have the floor space to accommodate another form of fire.