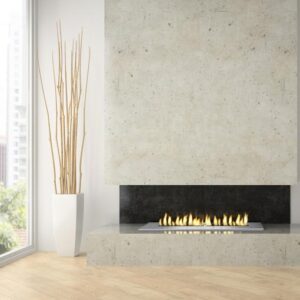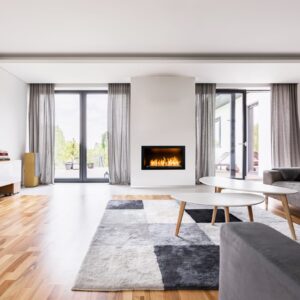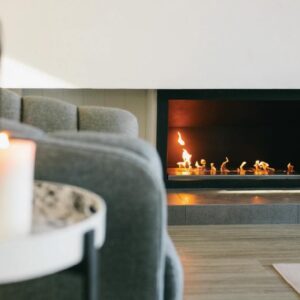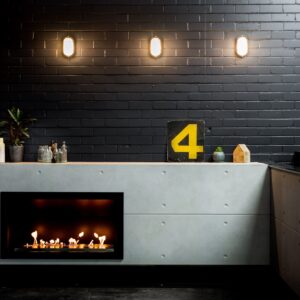 Icon Fires Commercial Linear Bioethanol Burners
Icon Fires Commercial Linear Bioethanol Burners offers an Industry first `performance driven' bioethanol fireplace for indoor and outdoor spaces. The Commercial Range is designed for grand spaces delivering large dynamic flames with significant heat output.
Icon Fires Commercial Linear Bioethanol Burners have controllable flame size achieving temperature control, fuel efficiency and longer burning times, an industry first and exclusive to Icon Fires. You can create a unique fireplace or install them into existing masonry fireplaces.
The Commercial Fireboxes used with the linear burners are available for inbuilt installations. The Commercial Burners capture and direct the significant heat output efficiently into the room. Black interiors enhance the appearance of the flame. The Commercial Fireboxes are equally well suited for minimalist contemporary settings or traditional fireplaces with a mantelpiece.
Commercial Linear Burners are designed to be used both indoor or outdoor due to its high-quality materials.
Our burners use bioethanol, an environmentally friendly and renewable energy source.
– High performance, clean-burning bioethanol burners.
– Flame and heat control.
– Durable 304 stainless steel construction.
– Twin Skin Top Tray supplied.
– Suitable for custom settings and existing masonry fireplaces.
– Suits indoor and outdoor use.
– All burners come with electronic pump for easy refueling.
Icon Fires Commercial Linear Bioethanol Burners Brochure 2021
IFMB614 Mid Burner 614: H 136mm x L 624mm x D 254mm $2645
IFLB914 Long Burner 914: H 136mm x L 924mm x D 254mm $2950

*Price is for the item only. It excludes any accessories, media, optional extras, surrounds, casing, covers, trims and delivery. For more information and pricing please contact us.
For more information or to receive a quotation, contact our friendly team via phone or email, book a FaceTime consultation or even visit one of our showrooms in Abbotsford or Blackburn. Click here to find out how.