Hedger Constructions' Custom Home in Thornton, Featuring Cheminees Philippe
When cement and steel meet fire and wood, it is bound to be magical. And that's what Hedger Constructions does – a multi award-winning builder creating magic with its irresistible home projects that incorporate stunning interiors, quality materials and innovative wood fireplaces.
As the 2011 Victorian Regional Builder of the Year, Hedger Constructions is Australia's fastest-growing construction company specialised in luxury custom home construction. Building more than twenty custom homes every year, they have an outstanding 30-year history as a family-based business in a variety of projects, ranging from large-scale renovations to commercial settings.
In addition to that, they are also:
Three-time Regional Builder of the Year.
Recipient of 30+ Master Builders Association of Victoria Awards in 7 different categories.
Hedger Constructions is an industry leader when it comes to redefining modern living with homes that transcend traditional living through sustainable building practices. What sets them apart from others is the outstanding craftsmanship and positive client relationships that are a cornerstone of all of their constructions, including Project 12 located in Thornton.
Project 12 – a contemporary country wonder by Hedger Constructions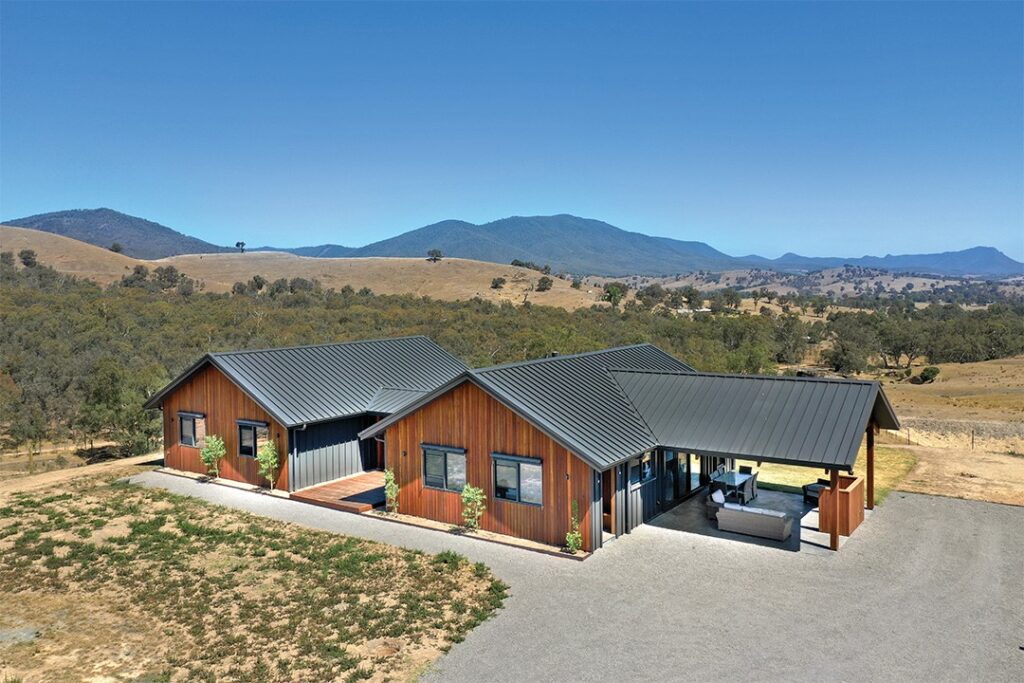 This luxury Thornton home by Hedger Constructions showcases eco-friendly spaces, exceptional designs, unparalleled finishing details and quality fixtures/fittings. All aspects of the property are site-responsive to ensure that the home nicely blends with the surrounding hillside.
From the outset, this property was designed with sustainable, comfortable and off-grid living in mind. Inclusions like floor-to-ceiling windows and additional insulation were imperative to achieve high-efficiency. Likewise, the availability of LPG gas for stovetop cooking and the hot water system counter balances the need for electrical production.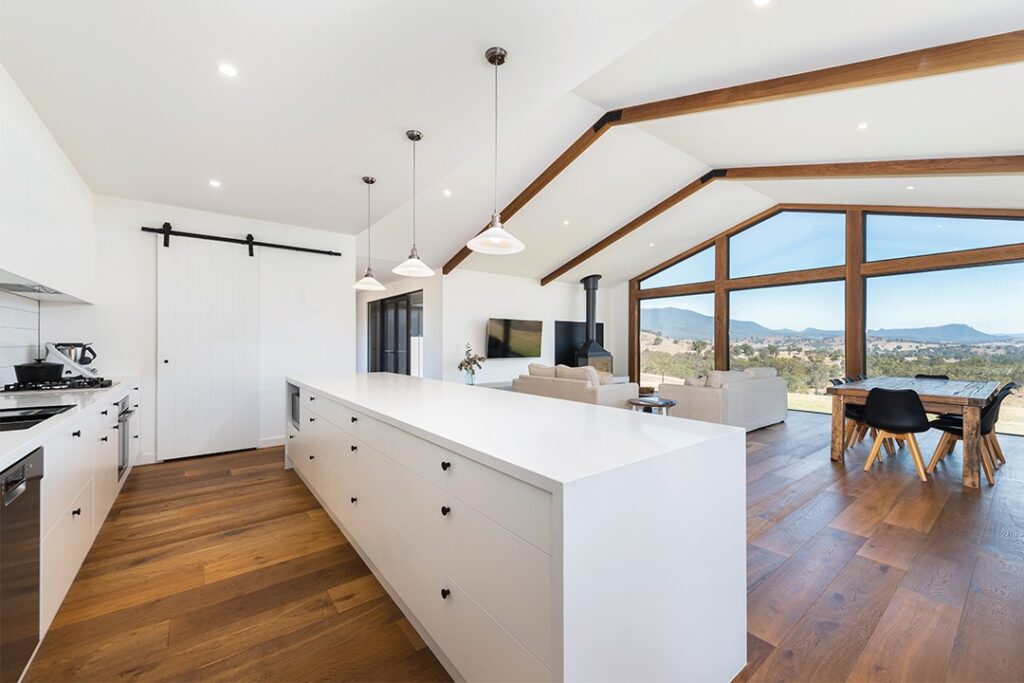 Upon entering the home, you will notice the impeccable workmanship, which is instantly apparent to anyone who adores quality construction and aesthetics. With cohesion at the heart of the construction, wooden accents are made prevalent throughout the interior and the exterior. This not only creates unity within the home itself, but also complements the natural landscape around and provides sweeping scenic views of the Cathedral Ranges.
Double-sided Cheminees Philippe fire – Project 12's unique point of interest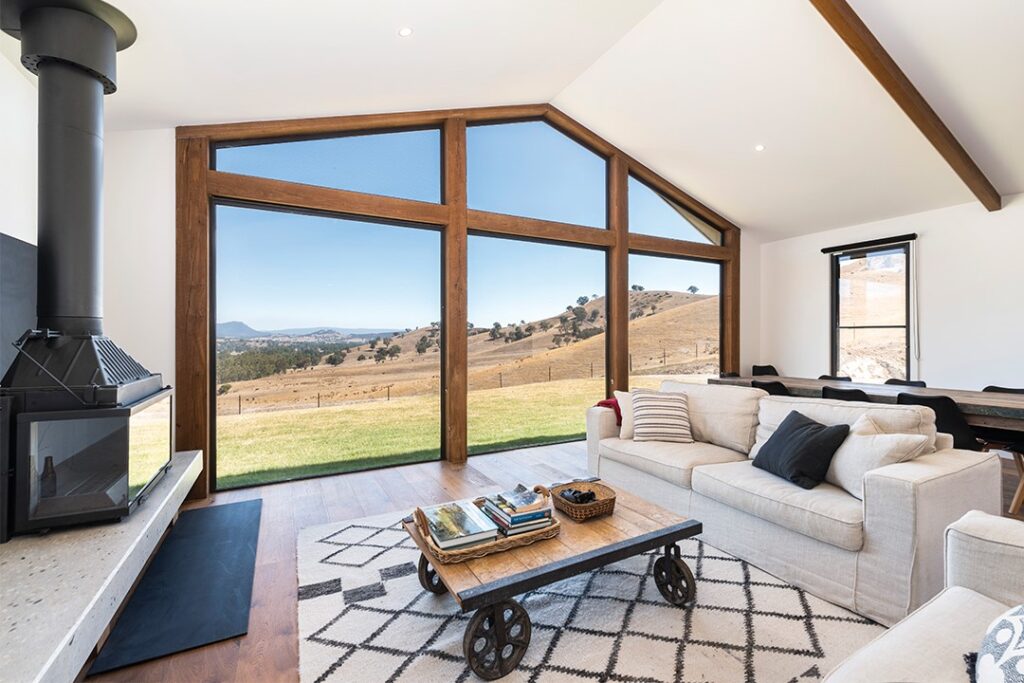 With the incorporation of a Cheminees Philippe fireplace, Hedger Constructions adds a unique point of interest to Project 12. This is a double-sided wood fireplace that enhances the home's countryside charm and helps it achieve high-efficiency levels.
After all…
Who doesn't love to enjoy a cosy indoor space and gather around with beloved family members, friends and guests? Just try to picture it for it a second.