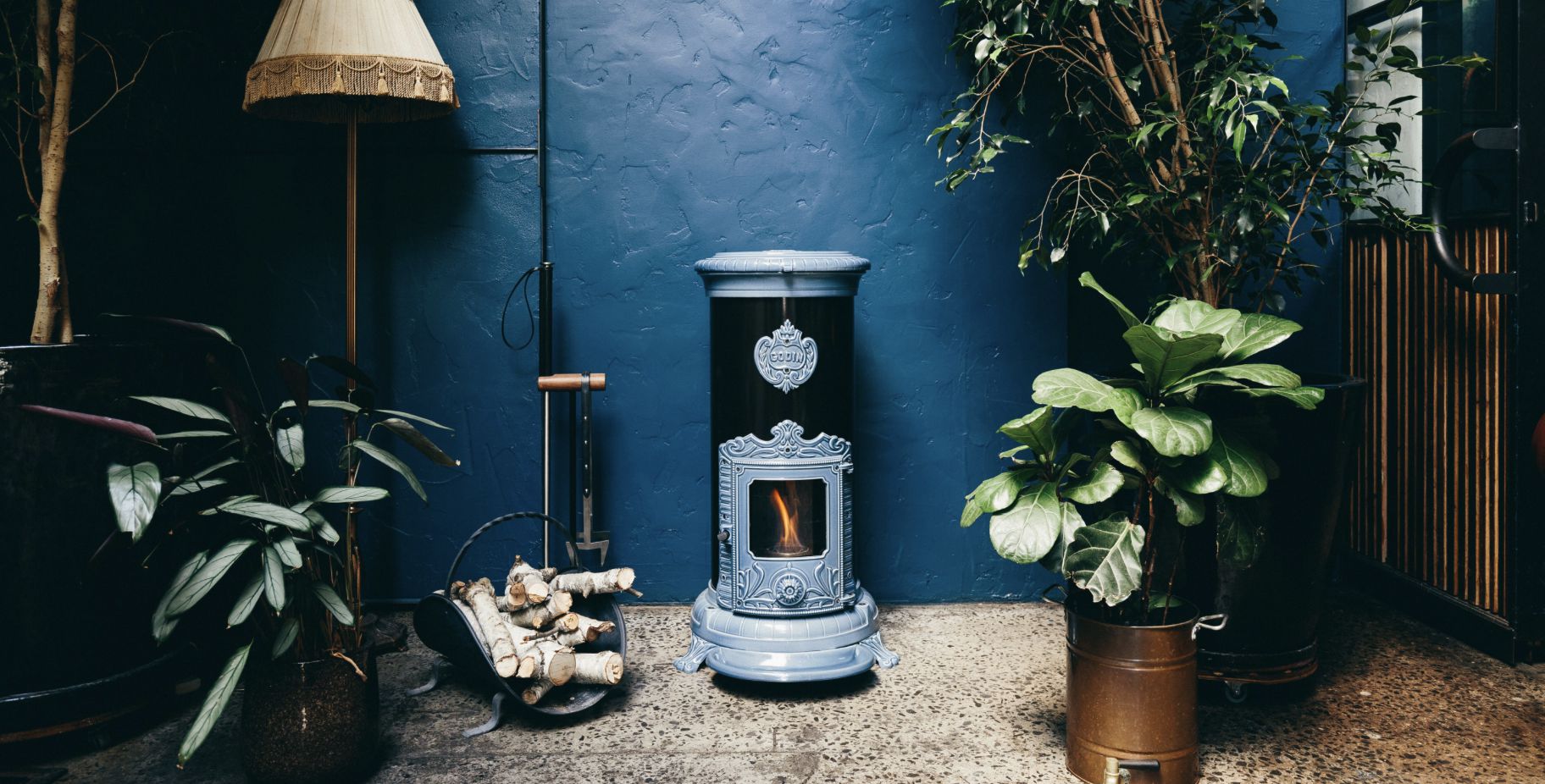 The Quintessentially French Story of Jean-Baptiste André Godin
With over 200 years of manufacture, it is sure that there are no fireplaces quite like internationally renown Godin wood fireplaces . Come with us on a journey of discovery, to learn all about Godin and the inspiration behind his extraordinary creations.
The Life of Jean-Baptiste André Godin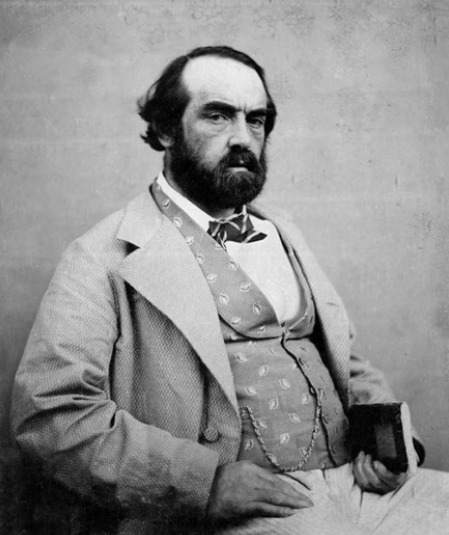 Jean-Baptiste André Godin was born in 1817 to a working-class family of locksmiths. Despite being a bright child, he left school at the young age of 11 years so that he could help his father. Later in life, this caring and compassionate man became a prominent French industrialist, writer, political theorist, social innovator, and the manufacturer of first-class cast-iron stoves, enamelled bathtubs, and retro wood heaters.
The narrative begins at the age of 18, when Godin embarked upon a traditional expedition around France. For the first two years, he and his cousin curiously explored a vast array of factories in a quest to enhance his iron working skills. It was on this trip that Godin first developed an in-depth understanding of the arduous living and working conditions of factory workers across France. Completely appalled by such an unforgiving reality, Godin became a true advocate for social justice, vowing to work incredibly hard to improve the lives and working conditions of all factory workers.
At the age of 25, Godin was introduced to a Utopian socialist, Charles Fourier, and was instantly taken with his thought-provoking ideas. In 1846, inspired by La Réunion – a commune in Dallas, Godin took his family and 20 employees to Guise, where he eagerly began building his ideal working community.
The Story of Socialist Utopia – Le Familistère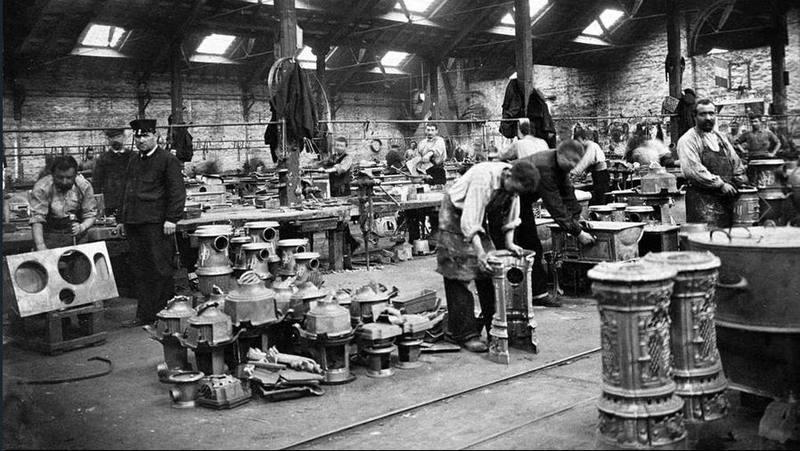 Le Familistère, or the Palais Social, was Godin's finest creation. Functioning for almost one century and still standing today in the ancient French city of Guise, Le Familistere is one of the most impressive and imaginative attempts at building a Utopia. The idea was to create something inclusive where everyone was housed according to need. In 1871, Godin wrote:
"There's no point in creating cheap housing because cheap housing is the most expensive for people. What needs to be built is housing that allows real domestic economies, a place where human well-being and happiness can be nurtured."
Godin's remarkable vision for "a better life for working-class citizens" also included gender equality. Godin insisted that all children, regardless of gender, should receive compulsory education in mixed classrooms at the Familistère School. He was also a firm believer that women should have the right to work. This concept, however, proved more challenging to achieve during that particular time in France, as it was illegal for women to work without their husband's permission.
Nevertheless, despite such restrictions, Le Familistère provided women with numerous working opportunities outside of factory work. These included admirable roles such as teachers, shop assistants, innovators, and manufacturers of freestanding wood stoves.
Le Familistère was more than just a well-planned philanthropic settlement, it was a ground-breaking experiment in social justice. Comprising three communal blocks and a series of balconies covered by overall roofs of timber and glass, this extraordinary structure was able to house an astonishing 2,000 people in 500 apartments that consisted of a separate theatre, laundry room, swimming bath, schools, gardens and other valuable amenities.
The Inception of Godin Wood Fireplaces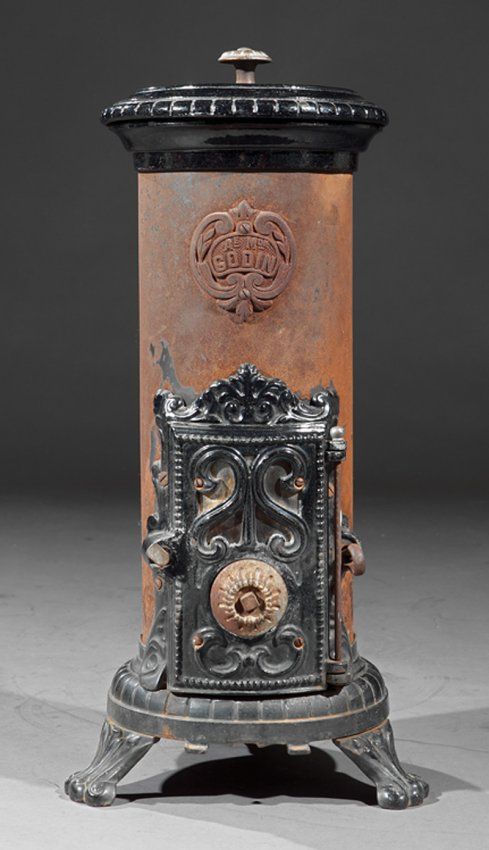 In 1840, Godin established a small factory for manufacturing heating stoves and circular wood heaters. By carefully managing some of his money through the union and marriage, Godin astutely built his very own iron workshop for stoves and cookers. During this time, he took out a patent for the stove and invented a valuable and purposeful product for the age – known as Godin wood fireplaces.
With his business developing rapidly, Godin decided to shift to the factory in 1846. He brilliantly manufactured several innovative cookers, heating stoves and the original French fireplace, which was predominantly made from cast iron. As a result of such ingenuity, Godin became quite wealthy in a short period of time and used his money to establish funds for factory workers. This was what he had always vowed to do and was a true testament to his compassionate and gracious nature.
Sadly, Godin died in 1888 and in a gesture only fitting of a remarkable humanitarian, he passed on Le Familistère and the foundry to the shared ownership of all who lived and worked there. Unquestionably an amazing ending to an incredible journey of passion, compassion and innovation.
Today, Godin continues the profound passion and craftsmanship of this iconic brand. With their first class designs and supreme manufacturing, Godin can be trusted to deliver on contemporary, quality and efficient fireplaces for today's modern and traditional homes.