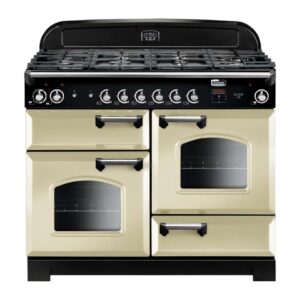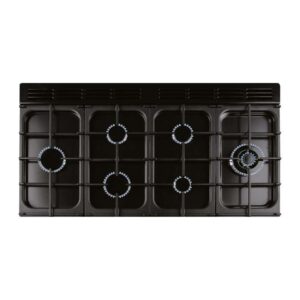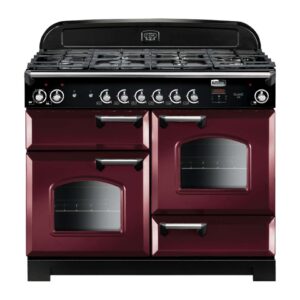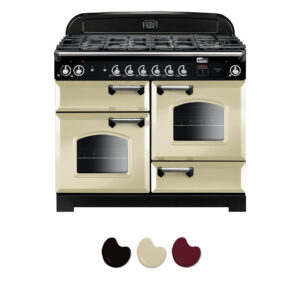 Falcon Classic 110cm Gas Range Cooker
The Falcon Classic 110cm Gas Range Cooker features three cooking cavities – a separate gas glide-out grill and two conventional gas ovens. Plus 6 gas burners including a multi ring burner and non-stick griddle plate. So when it comes to entertaining you can prepare your starters, mains and desserts all at the same time, without having to compromise the temperature or negotiate with the cooking space. Talk about flexibility!
Combining traditional styling with Falcon's modern cooking technology, the Falcon Classic 110cm Gas Range Cooker offers everything a traditional range cooker should – bevelled doors, arched windows, handy towel rail and a choice of three classic colours – Cranberry, Black or Cream all with a chrome trim. With Falcon's Classic range, you can choose from a gas cooktop with electric or gas ovens (90cm gas features a main gas and tall electric oven) or all electric with induction cooktop.