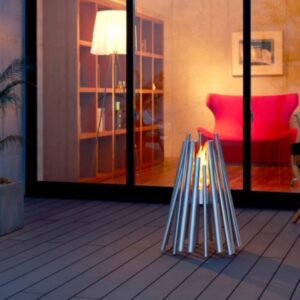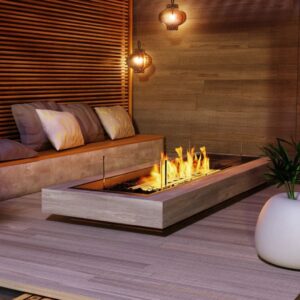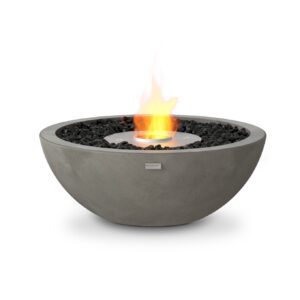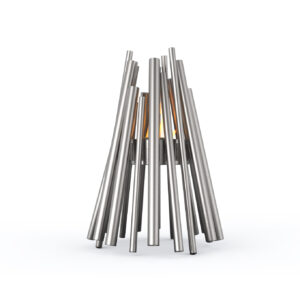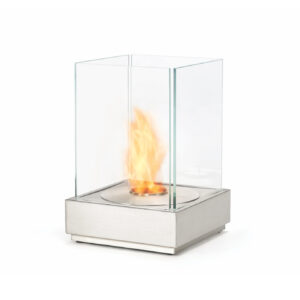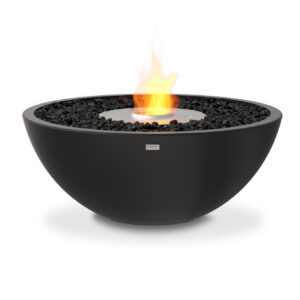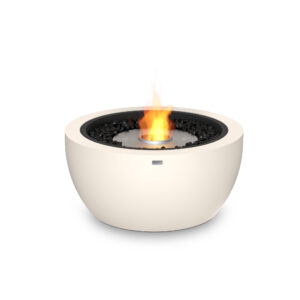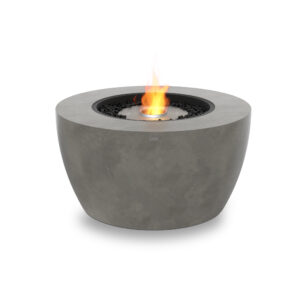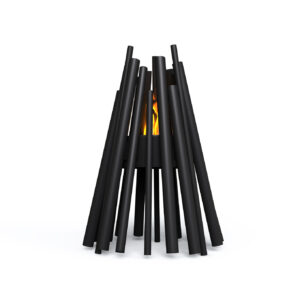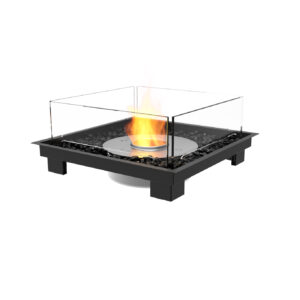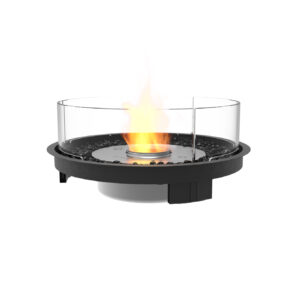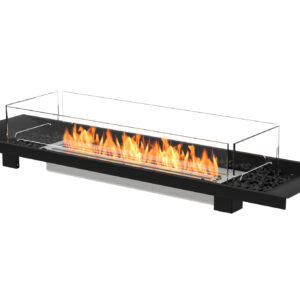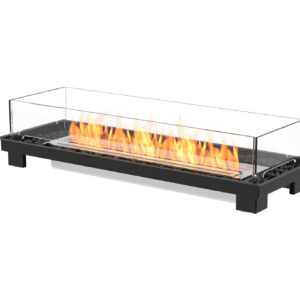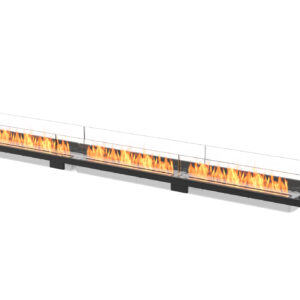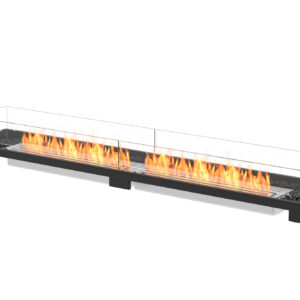 Create a social gathering point with EcoSmart Fire Pits! A cosy and warm fireplace will perfectly complement your contemporary indoor or outdoor space. Available in different shapes, sizes and finishes, you're guaranteed to make memories around our ethanol fires.
Available in different shapes, sizes and finishes, you're guaranteed to make memories around the EcoSmart Fire Pits. You'll have the ability to move these contemporary, stylish pieces of portable fire furniture from room to room and you can simply relocate your ethanol fire pit to the outside during parties or festivities.
Bioethanol produces no harmful emissions, just heat, steam and carbon dioxide, which is reabsorbed by plants, meaning no soot, no smoke, no ash and no mess. You don't need to flue out any harmful emissions or install costly ventilation systems. With no installation or building works required, simply unpack, put the fire pit into position, and off you go.
Fire Pit Kits
Designed to ensure creative design freedom, our all-in-one Fire Pit Kits provide a complete solution for those wanting to build their own custom, eco-friendly fire pit.
– Contemporary twist on the traditional fire pit
– Easy installation, buy today, light tonight
– Constructed of weather-resistant materials
– No ash, no soot, no smoke
Fire Pits:
Mix 600 Fire Pit Bowl: 600mm x 600mm x 229mm $995
Stix Portable Fire Pit: 557mm x 556mm x 780mm $1,495
Mini T Portable Fire Pit: 330mm x 330mm x 462mm $1,795
Mix 850 Fire Pit Bowl: 850mm x 850mm x 319mm $1,895
Pod 30 Fire Pit Bowl: 762mm x 762mm x 351mm $1,995
Pod 40 Fire Pit Bowl: 1000mm x 1000mm x 504mm $2,495
Stix 8 Portable Fire Pit: 1085mm x 1000mm x 504mm $3,496

Fire Pit Kits:
Square 22 Fire Pit Kit: 623mm x 623mm x 349mm $2,095
Round 20 Fire Pit Kit: 630mm x 630mm x 399mm $2,095
Linear Curved 65 Fire Pit Kit: 1630mm x 452mm x 308mm $4,295
Linear 50 Fire Pit Kit: 1196mm x 431mm x 308mm $4,295
Linear 90 Fire Pit Kit: 2287mm x 431mm x 308mm $8,595
Linear 130 Fire Pit Kit: 3375mm x 431mm x 152mm $12,895

*Price is for the item only. It excludes any accessories, media, optional extras, surrounds, casing, covers, trims and delivery. For more information and pricing please contact us.
For more information or to receive a quotation, contact our friendly team via phone or email, book a FaceTime consultation or even visit one of our showrooms in Abbotsford or Blackburn. Click here to find out how.